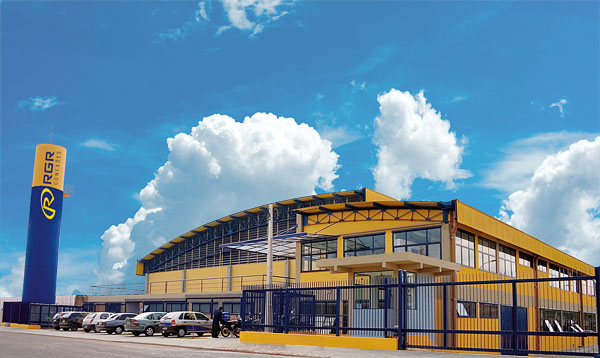 RGR Pneumáticos has been operating since July 1988, when it had its headquarters in Mooca, a traditionally Italian neighborhood in São Paulo. With great determination and effort, the company has been growing and gaining renown in the market for its quality connections. Over time partnerships were narrowing and friendships elevated the RGR to a national level of sales. From Oiapoque to Chuí we showed our connections through representatives who knew the markets and their customs.
In 2006, the growth of the industrial area brought the need to seek a larger plant: the city of Arujá (SP). In an imposing shed of 6000 m² of built area, a strong industrial park, equipped with state-of-the-art machinery imported from Italy, was gradually equipped, as well as its own tooling for internal maintenance. RGR's growth has gone beyond its borders, and today it serves several countries in South America, with which it markets the entire product chain.
RGR Connections products are manufactured to technical standards and machined in brass / steel. They are applied in the pulp and paper, heavy automotive, compressor, petrochemical, steel, food, telecommunications, agribusiness, etc. industries. Recommended for the conduction of fluids: air, water, oil, grease, oil derivatives, gas, etc.
The parts produced in SAE 12L14 carbon steel receive surface treatment of YELLOW TRIVALENT ZINC C / SELANTE Layer of 12 to 15 MICRON with resistance SALT SPRAY of 300 hours for red corrosion and 24 hours for white corrosion meeting the requirements of its main customers due to its quality, resistance and not to damage the environment.
Sealing of o-ring seals in nitrile rubber and viton – according to customer's requirements and product application.
Application of threaded seal on external threads – according to the customer's need.
Manufacture of connections according to customers' drawings or samples.
As feasibility and logistics, we work with packages in the form of reels for export
A Technical Assistance team is maintained to support customer needs.
RGR Pneumáticos operates commercially in Arujá-SP, in facilities that house the manufacturing, laboratory, training area and technical assistance, always providing full service through its managers.